Events
Hosting an event in Akko? Great scenery and lavish facilities, Palm Beach Acre is a perfect choice for a business meeting or family event.
Palm Beach Acre -Banquet facilities -

Whether you are hosting a wedding or bar mitzvah, brit mila or gold wedding, private event or business event - Palm Beach Acre offers a sensational experience and a flawless event that you will cherish for years to come.

The huge convention and events center at Palm Beach Acre, includes no less than 10 different sized banquet halls, offering breath-taking vistas of the beautiful seashore, and a wide range of options for private and corporate events, large or small.
Bringing years of experience, the Palm Beach Hotel Acre events team delivers professionalism, creativity and imagination to ensure every function is perfect and memorable. Well-appointed halls, stylish and modern décor, professional and personal service, and stunning views, have made the Palm Beach Acre hotel one of the country's leading convention and events venues and the ideal choice of dozens of families and businesses looking to host an event in the North of Israel.
With a wide variety halls and conference rooms, we offer the flexibility to accommodate meetings, conferences, fairs, exhibitions, lectures and meetings. All halls are equipped with the latest audio-visual equipment and technologies, and professional technical assistance is always on hand to help with your requirements.

Choose from a selection of different style receptions, catering options and high quality meal plans prepared by the hotel chef's kitchen that are tailored meticulously to each type of event.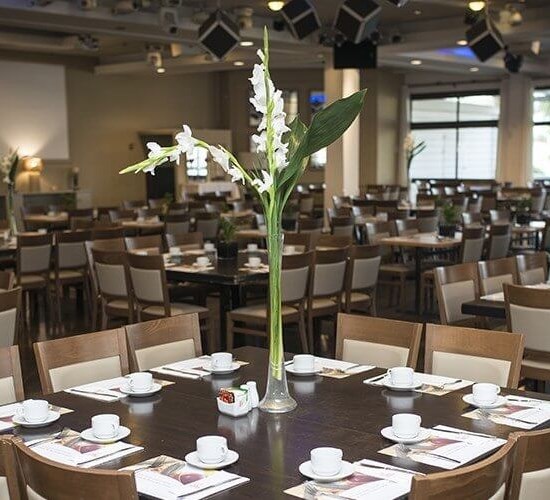 Tamara Hall
Room description:
Total area: 600 m2
Length: 25m
Width: 24m
Height 3.6m

Reception: 1500 guests
Frontal lecture: 300 guests
Theatre style: 1000 guests
Around tables: 550 guests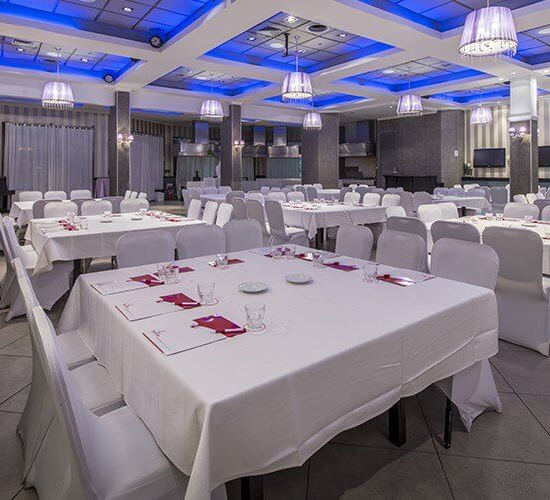 Galil Hall
Room description:
Total area: 315 m2
Length: 22.5m
Width: 14m
Height 3.7m

Reception: 250 guests
Frontal lecture: 120 guests
Theatre style: 250 guests
"U"-style seating: 70
Around tables: 170 guests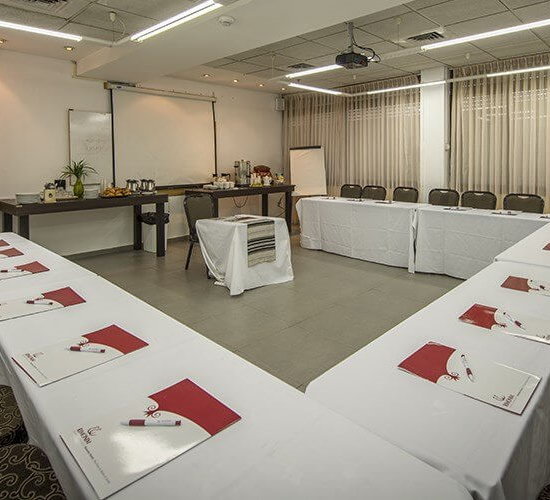 Abirim Hall 1, 2, 3
Room description:
Total area: 21 m2
Length: 7m
Width: 3m
Height 2.7m

Reception: 25 guests
Frontal lecture: 25 guests
Theatre style: 30 guests
"U"-style seating: 20
Around tables: 30 guests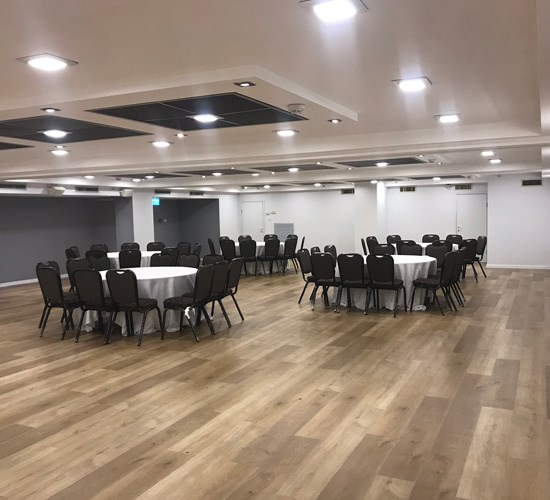 Abirim Hall 4, 5, 6
Room description:
Total area: 184 m2
Length: 18.6m
Width: 9.9m
Height 2.5m

Classroom seating: 96 guests
Reception: 150 guests
Frontal lecture: 138 guests
Theatre style: 180 guests
"U"-style seating: 70
Around tables: 160 guests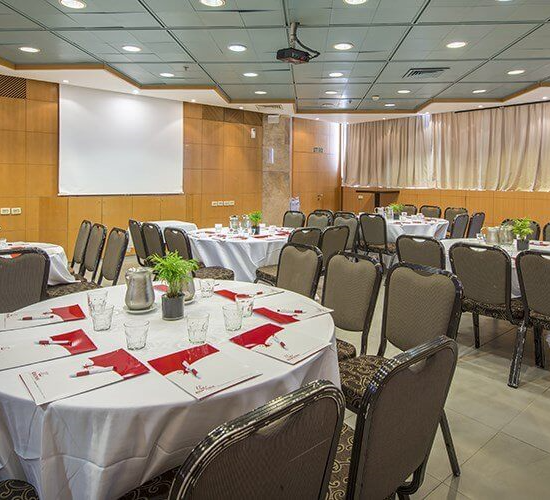 Dekel Hall
Room description:
Total area: 92 m2
Length: 11m
Width: 8.4m
Height 2.8m

Classroom seating: 60 guests
Reception: 80 guests
Frontal lecture: 50 guests
Theatre style: 80 guests
"U"-style seating: 35
Around tables: 60 guests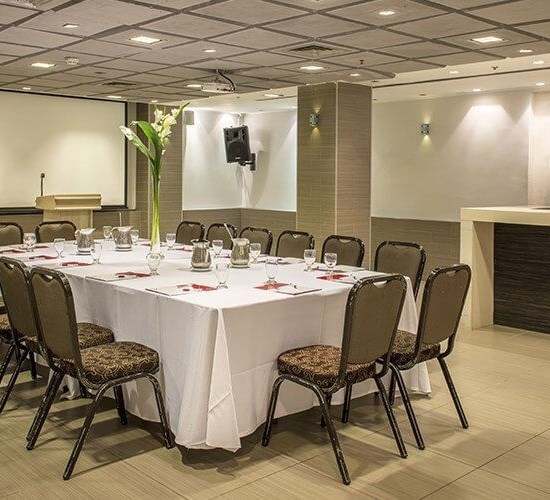 Shahaf Hall
Room description:
Total area: 74 m2
Length: 11m
Width: 8.4m
Height 2.8m

Classroom seating: 60 guests
Reception: 80 guests
Frontal lecture: 50 guests
Theatre style: 80 guests
"U"-style seating: 35
Around tables: 60 guests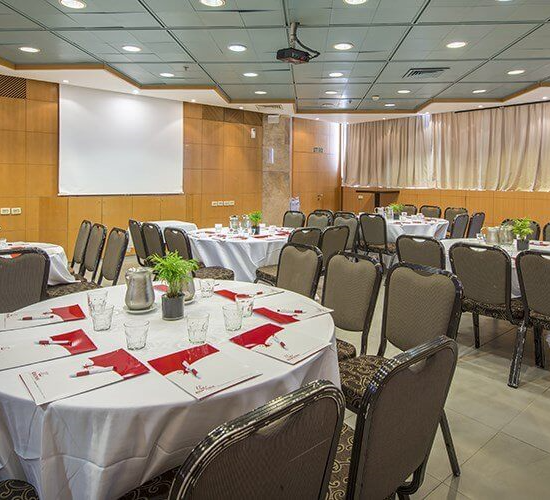 Naaman Hall
Room description:
Total area: 92 m2
Length: 11m
Width: 8.4m
Height 2.8m

Classroom seating: 60 guests
Reception: 80 guests
Frontal lecture: 50 guests
Theatre style: 80 guests
"U"-style seating: 35
Around tables: 60 guests